I'm excited to offer you an amazing opportunity to download a Free PSD template for your upcoming Beach Party. This Free Beach party takeover social media post PSD is the perfect choice for various beach events, including parties, beach gatherings, poolside celebrations, festivals, live music events and more. Its versatility allows you to utilize it as a flyer, invitation, poster, announcement, or any other promotional material.
The best part is that it's fully compatible with popular social media platforms like Instagram and Facebook. This means you can easily share it with your followers and reach a wider audience, leaving a lasting impact on potential party-goers.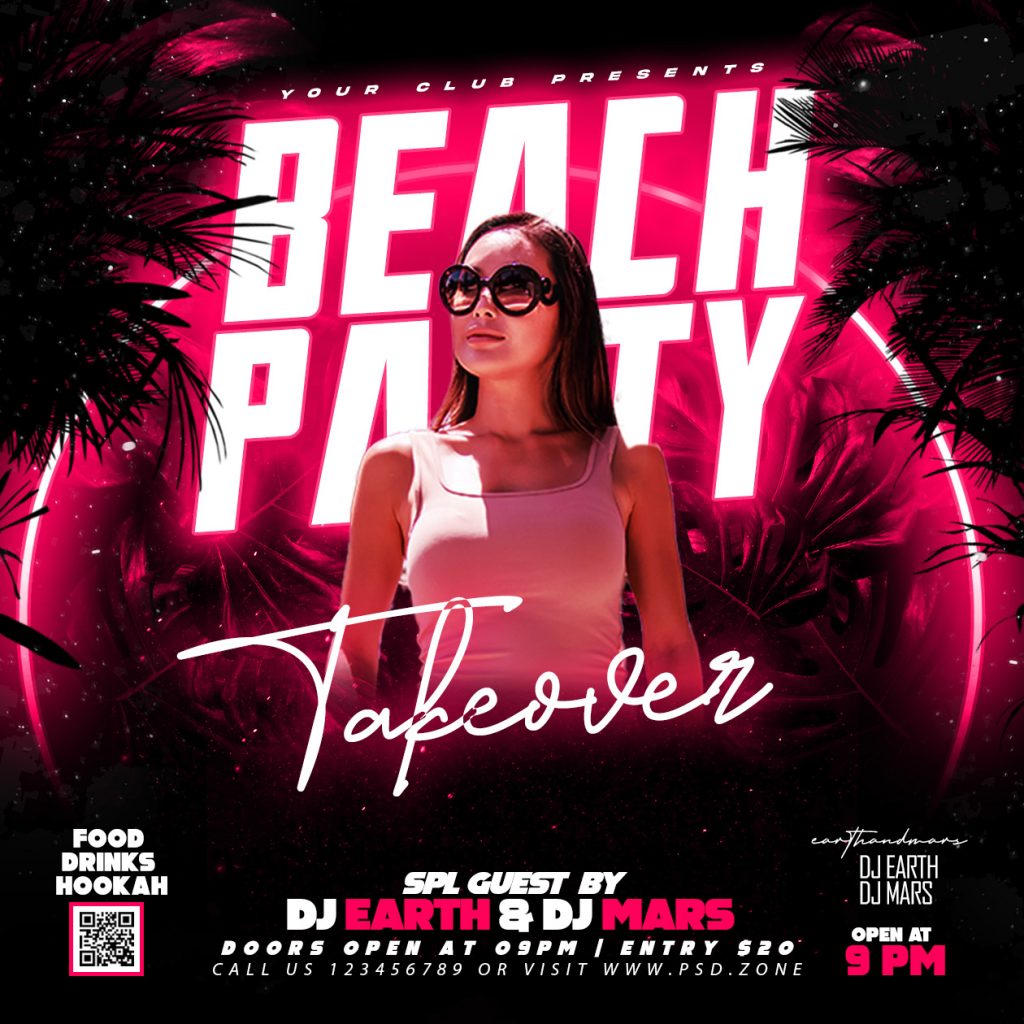 The Beach party takeover social media post PSD is professionally designed and created using Adobe Photoshop, ensuring a high-quality output. The download includes a RGB PSD file, with an 4.25in by 4.25in size with 300 dpi resolution. You have complete control over the customization, as all the main elements are editable and customizable. Personalize the template by adding your own party name, colors, images, and text, making it a unique representation of your event.
so Download this Beach party takeover social media post PSD and its a available for free download.
Note: If you want to feature our work you MUST link back to this page and Model Image not include.
Download "Beach party takeover social media post PSD" Beach-party-takeover-social-media-post-psd.zip – Downloaded 364 times – 10 MB