Explore our most recent X 2024 modern mockup PSD, available for free. This fresh X(formerly twitter) Brand Page Mockup 2024 PSD is crafted for showcasing your X (formerly twitter) 2024 brand's profile picture or logo, cover image designs, and modern post artwork. With the convenience of smart object editing within this X(formerly twitter) mockup PSD file, you can effortlessly apply modifications across all file variations and dimensions. Feel free to grab this X (formerly twitter) Brand Page Mockup 2024 PSD, a complimentary Photoshop mockup design template, perfect for presenting and pitching your X (formerly twitter) 2024-related campaigns and creative concepts.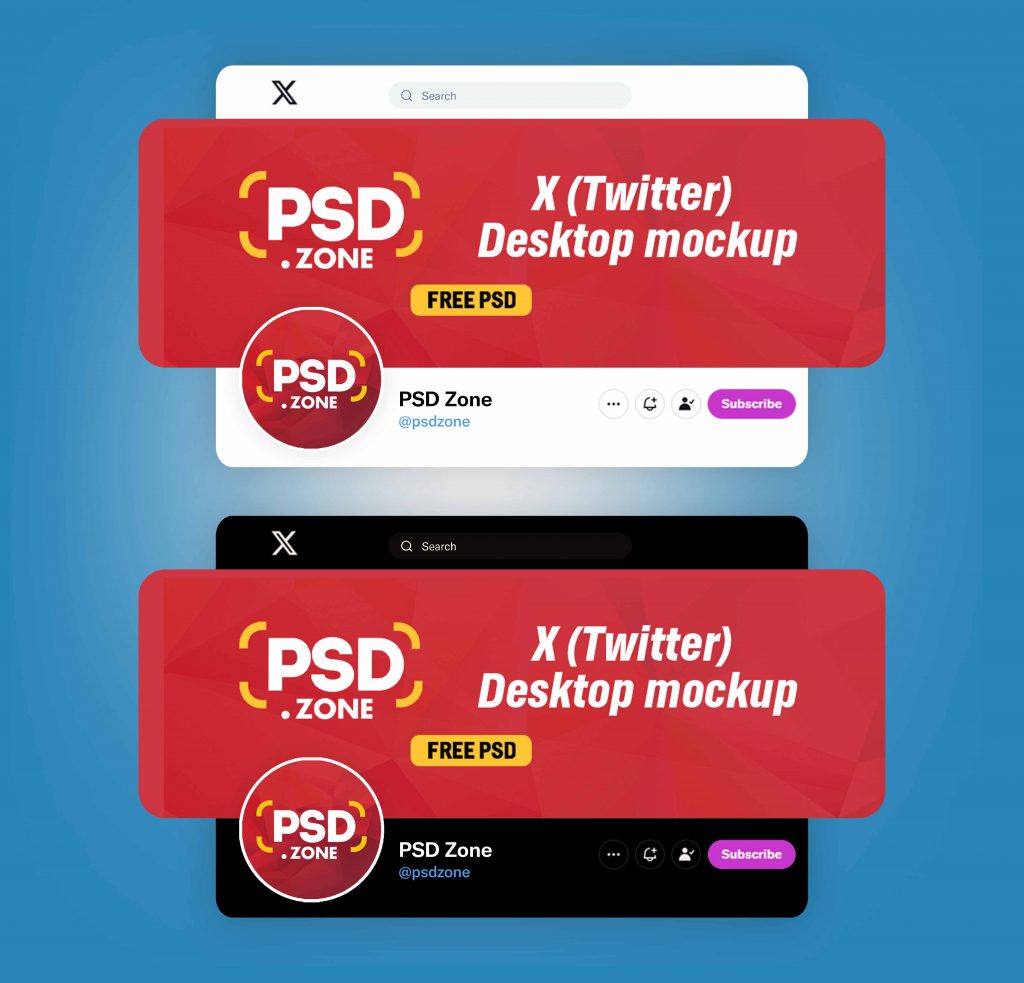 The X 2024 modern mockup psd is skillfully created using Adobe Photoshop to ensure a top-quality outcome. Upon downloading, you'll receive an adaptable PSD file that offers full customization control. All primary elements are easily editable and customizable, allowing you to infuse your unique style by incorporating your project's name, preferred colors, images, and text, resulting in a distinctive representation of your design. Moreover, this PSD is available in both dark and light mode, providing you with versatile options to match your design preferences.
so Download this X 2024 modern mockup psd and its a available for free download.
Note: If you want to feature our work you MUST link back to this page.
Download "X 2024 modern mockup psd" X-2024-modern-mockup-psd.zip – Downloaded 131 times – 8 MB