Explore our newest YouTube 2024 modern mockup PSD, an innovative mockup design for your YouTube channel. This cutting-edge YouTube 2024 mockup PSD is tailored to showcase your YouTube channel's profile picture, cover image. Thanks to the user-friendly smart object editing, making changes across various file formats and sizes is a breeze. Download this free YouTube 2024 modern mockup PSD now, and elevate your presentation game for YouTube-related projects and campaigns.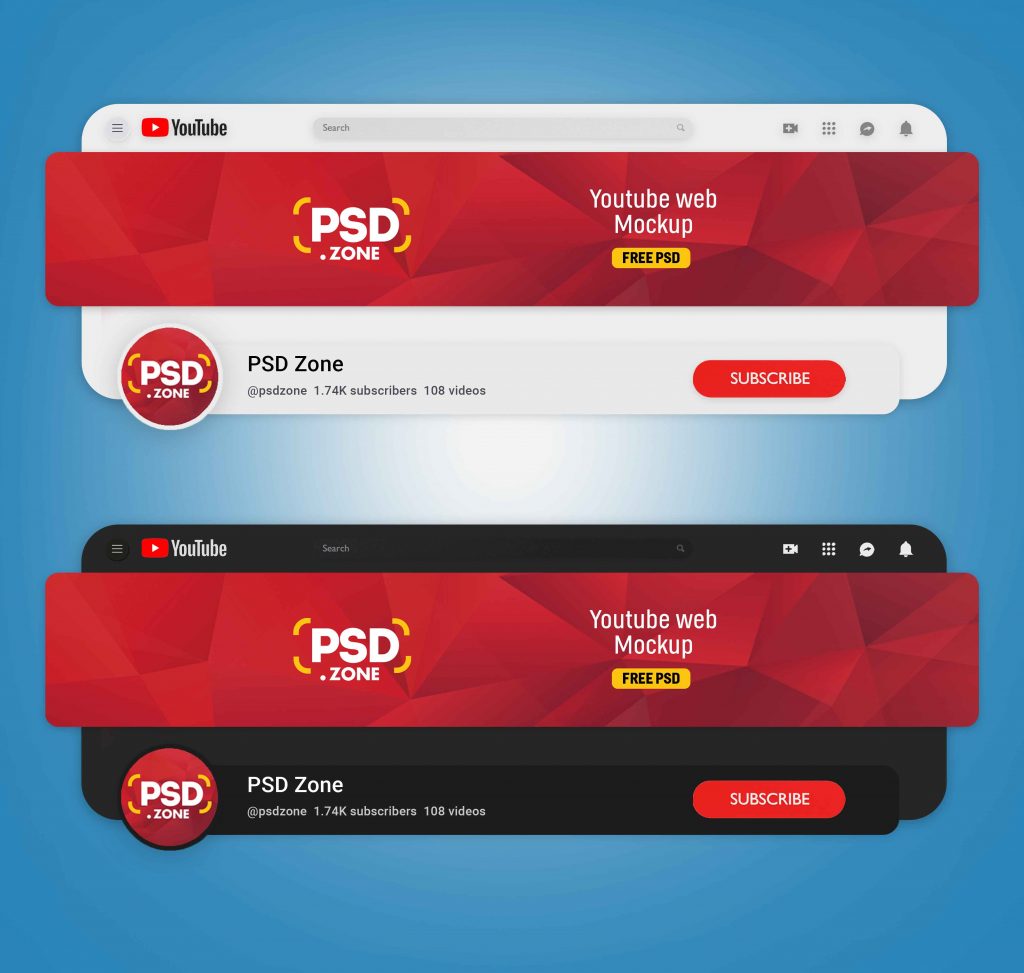 The Youtube 2024 modern mockup PSD is skillfully created using Adobe Photoshop to ensure a top-quality outcome. Upon downloading, you'll receive an adaptable PSD file that offers full customization control. All primary elements are easily editable and customizable, allowing you to infuse your unique style by incorporating your project's name, preferred colors, images, and text, resulting in a distinctive representation of your design. Moreover, this PSD is available in both dark and light mode, providing you with versatile options to match your design preferences.
so Download this Youtube 2024 modern mockup PSD and its a available for free download.
Note: If you want to feature our work you MUST link back to this page.
Download "Youtube 2024 moden mockup psd" Youtube-2024-modern-mockup-psd.zip – Downloaded 266 times – 22 MB