Download your Merry Christmas social media post PSD for free. This PSD template is expertly crafted to enhance your Christmas promotions, whether you're managing an online store, showcasing festive products, highlighting special holiday deals, or spreading holiday cheer. Its seamless compatibility with popular social media platforms like Instagram and Facebook allows you to effortlessly share this template with your followers and reach a wider audience.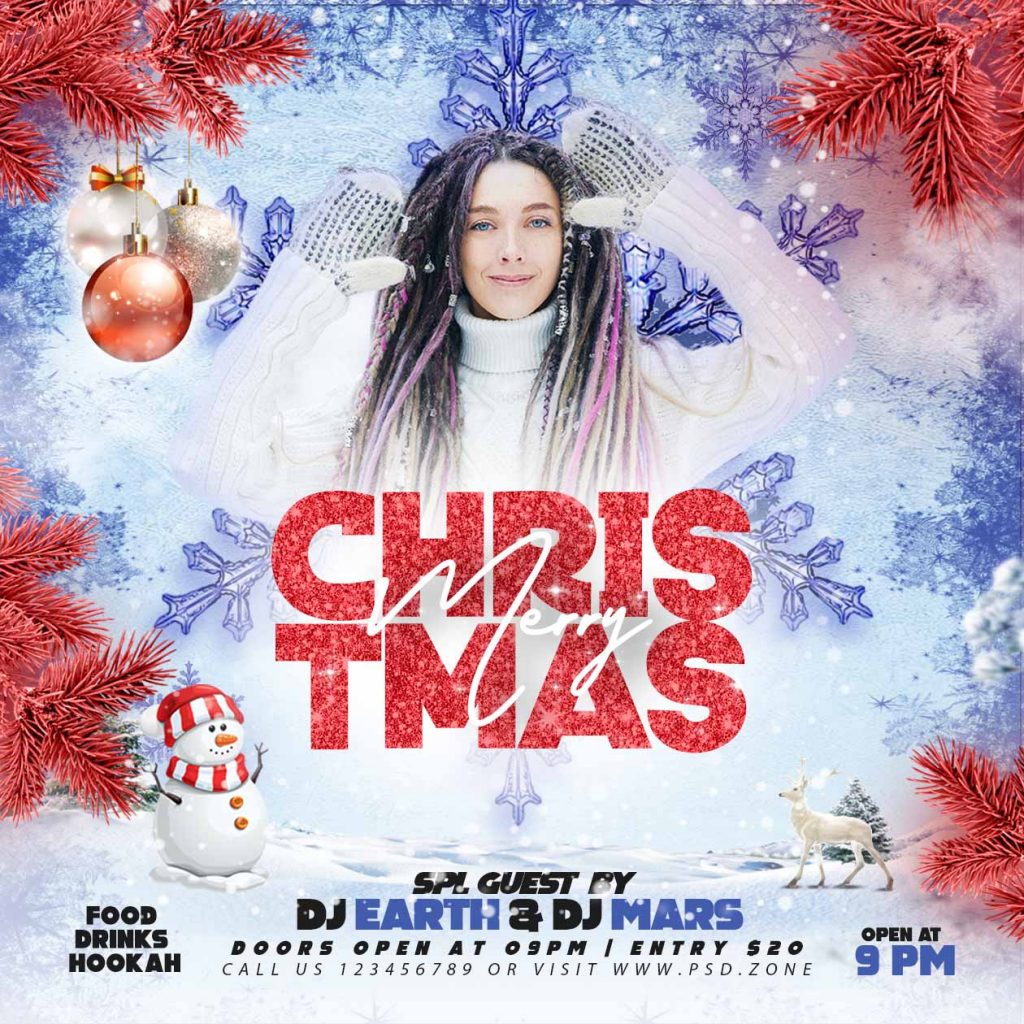 The Merry Christmas social media post PSD is expertly crafted using Adobe Photoshop to guarantee a top-tier result. When you download it, you'll receive an RGB PSD file sized at 4.25 inches by 4.25 inches, boasting a high-resolution 300 dpi. You'll enjoy full customization control, as all the primary elements are both editable and customizable. Infuse your personal touch by incorporating your party's name, preferred colors, images, and text, resulting in a distinctive representation of your event.
so Download this Merry Christmas social media post PSD and its available for Free to Download.
Note: If you want to feature our work you MUST link back to this page. Model Image not included.
Download "Merry Christmas social media post PSD" merry-christmas-social-media-post-psd.zip – Downloaded 239 times – 16 MB