Announcing our brand-new PSD template, Merry Christmas Party Instagram Post PSD. This thoughtfully designed template is here to infuse the holiday season's enchantment into your online presence, taking your Christmas festivities to new heights. It's a versatile choice for spreading the yuletide spirit, crafting captivating magazine or newspaper layouts that gleam like festive decorations, and addressing various advertising needs. Effortlessly integrate this template with popular social media platforms like Instagram and Facebook to share your Christmas merriment with your audience, much like sharing warmth on a snowy morning.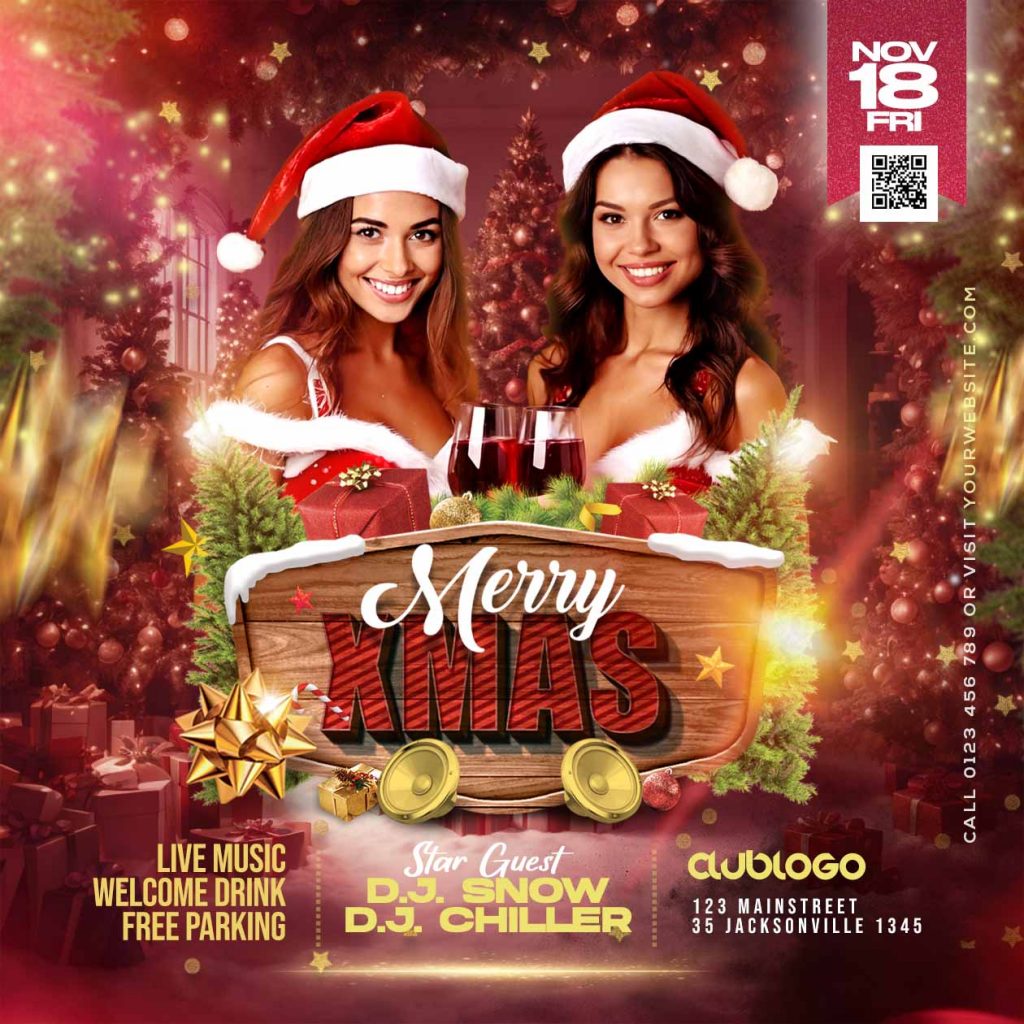 The Merry christmas party instagram post PSD professionally designed and created using Adobe Photoshop, ensuring a high-quality output. The download includes a RGB PSD file, with an 4.25in by 4.25in size with 300 dpi resolution. You have complete control over the customization, as all the main elements are editable and customizable. Personalize the template by adding your own party name, colors, images, and text, making it a unique representation of your event.
so Download this Merry christmas party instagram post PSD and its available for Free Download.
Note: If you want to feature our work you MUST link back to this page. Model Image not included.
Download "Merry christmas party instagram post PSD" Merry-christmas-party-instagram-post-psd.zip – Downloaded 405 times – 49 MB